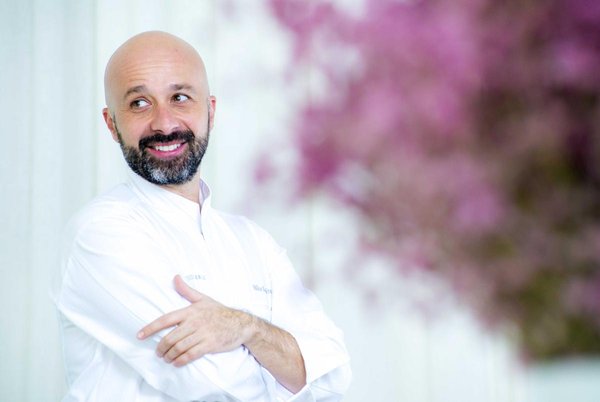 NIKO ROMITO, 3 Michelin Stars, (Reale, Castel di Sangro, Aquila, Italy)
Since 2000, Niko Romito has been running the restaurant Reale with his sister, Cristiana. A self-taught chef, deeply attached to his native Abruzzo, in just 7 years he has earned three Michelin stars. He began in the town of Rivisondoli, in the bakery that his family had turned into a trattoria, and in 2011 he moved Reale to Casadonna, a 16th-century former monastery in Castel di Sangro. Through relentless research and a strong entrepreneurial drive, Romito pursued a path of essentiality, balance and taste. In a short time he has been able to create an incisive and personal culinary language, along with a complex system that perfectly combines haute cuisine, various catering formats, top-level training and products for home consumption. A genuine 'laboratory', where materials, research, simplicity and taste dialogue with one another to bring the Italian cuisine of tomorrow to life.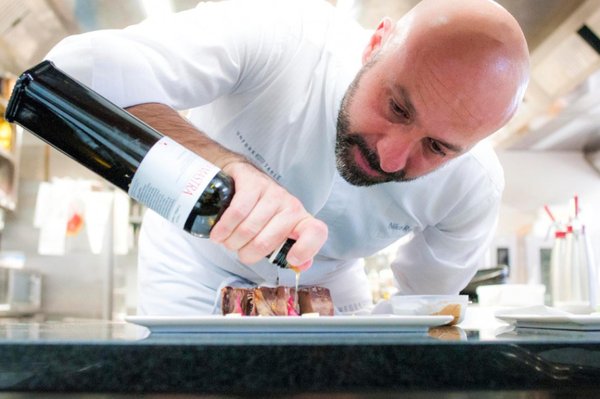 Bellavita caught up with him for a chat about his masterclass 'Simple but Just in Appearance'.

Bellavita: What got you into cooking initially? How did your journey into food begin?

Niko: My earliest memories date back to when my father opened his first pastry shop in Rivisondoli, in Abruzzo converted thirty years later into a restaurant – the original "Reale".
I was living in Rome and still had five exams to take to complete my degree in Economics and Commerce when my father fell ill. When he passed, my sister Cristiana and I took over the operation of Reale with the intention of keeping it going until we could find a buyer, but I quickly fell in love with the restaurant trade, and from that moment I committed to a path of hard work and research, without any safety net.



Bellavita: What excites you as a cook? What about your hometown and the region inspires you as a cook?

Niko: I am fascinated by the idea of creating a new language starting from simple ingredients that we all know, like the roasted savoy cabbage, the artichoke, the concept of my absolute of onions and the work on the extractions. A very personal and new gastronomic language that is the outcome of a research process aimed to defining the maximum expression of taste.

Abruzzo runs deep in my work, but what used to be a quite literal "presence", through an updating of the local gastronomic tradition, with early dishes that were at the same time contemporary and reassuring, has gradually shifted, an emancipation of sorts. I still draw from my territory for the best products but today for me Abruzzo mostly represents an ideal: it stands for focus, respect and truth - applied to the ingredient.




Bellavita: Generation Y (the young 20-30 somethings, business professionals) is growing increasingly aware of healthy eating and the use of technology, how do you think this has impacted the food culture as a whole and also how you cook? Do you feel that cooking has become dictated by trends?

Niko: I don't think that cooking should be influenced by trends, especially considering that today the percentage of obese people between 20 and 30 years is increasing worldwide.
The nutritional and food culture is not growing; food is seen more and more as entertainment, almost a show. There is a lot to do to increase awareness on nutrition, starting from implementing training programs in the schools, teaching the younger generations.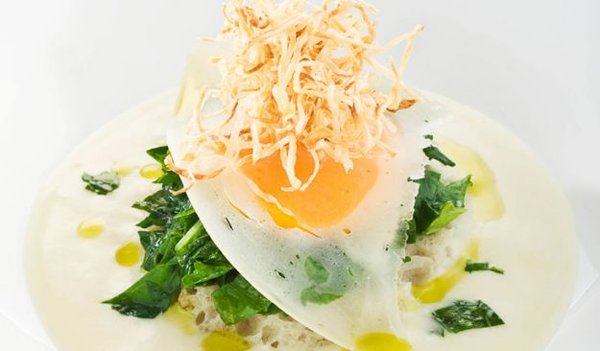 Bellavita: What excites you about overall Italian cuisine?

Niko: I am fascinated by the incredible variety of recipes that belong to the Italian tradition.
Not just each region has its own gastronomic DNA, but there are recipes that vary from district to district. In Abruzzo, my homeland, there are hundreds of little towns that jealously own their traditional dishes and this heritage has been and still, is an important source of stimuli and ideas for my cooking portrayed in all my projects.


Bellavita: What elements do you feel are key to creating a successful dish?

Niko: A successful dish, is a good dish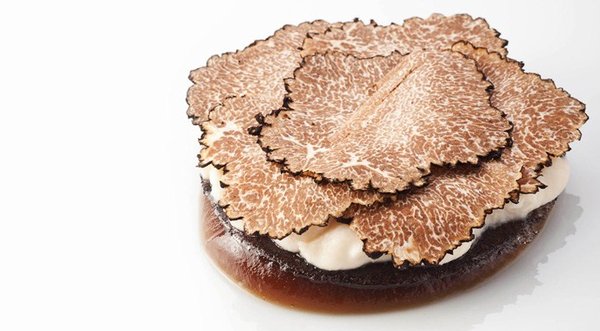 Bellavita: Tell us what people can expect from your masterclass; what do you want to bring to the show?

Niko: I want to communicate the cornerstones of my cooking philosophy: simplicity, balance and essentiality as the result of a complex research process.
I would like more and more to use my cooking to find the definitive expression of every dish. I would like to serve my customers and my friends the only possible spaghetti or ravioli, the only possible chicken, pork, cod or squab. My food is often described as simple, this is very true, in the sense that it is not complicated, which is not to say that it is without significant complexity. In cooking, complexity can be advantageous; complication? never!