Bellavita London 2017 was a fantastic event for over 1000 artisanal Italian food and beverages debuting in the UK market. A host of fantastic professional chefs including Davide Degiovanni from Gordon Ramsay's  'Union Street Cafe - Southwark' presented a series of informative masterclasses to introduce traders to the excellence of authentic Italian cuisine.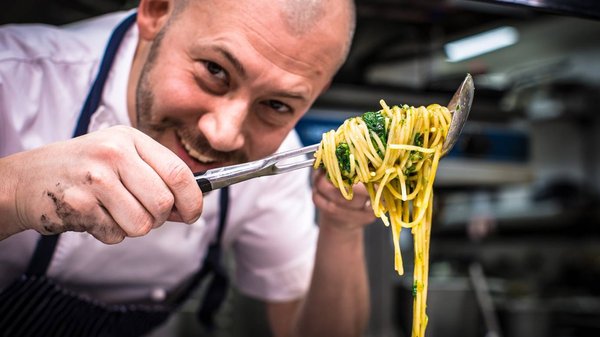 Davide Degiovanni was born and raised in Northern Italy, in the small village of Manta, not far from Alba. Having started at a trattoria aged 15, he studied at the Instituto Professionale Alberghiero in Mondovi and learnt about the subtle differences in world cuisine, as he travelled in search of flavours from Nice, Tenerife, Mallorca, Moscow and finally London. Although passionate about the traditional flavours in Italian cookery, he has thrived in the UK capital working for Stefano Cavallini at the Halkin Hotel. He then moved on to work for L'Escargot and was also sous chef at Ristorante Semplice where they won a Michelin Star. Davide went on to work at Michelin-starred Locanda Locatelli, and then Amaranto at the Four Seasons. He is now Head Chef at Union Street Café, working as part of the respected Gordon Ramsay Group. Davide's love of authentic pasta and artisan Italian produce brought him to Bellavita Expo London in 2017 to discover and explore new taste combinations. Bellavita caught up with him to discover the inspiration behind his work.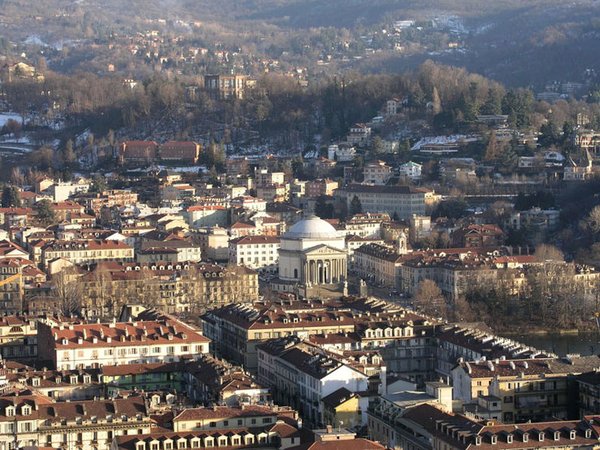 Bellavita: What got you into cooking initially? How did your journey into food begin?

Davide: I first attended a cookery school aged seven. My mum was enrolled on a cooking course so I came along. The moment I watched the chefs creating incredible food from the best seasonal ingredients, I was desperate to do the same.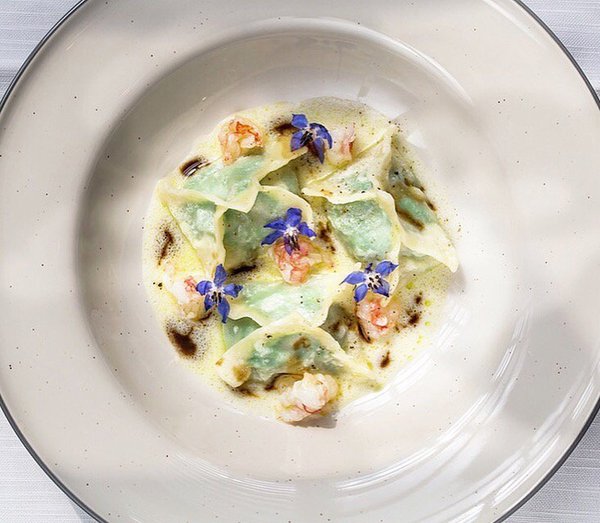 My mum and nonna were always cooking around me as I grew up so I have always been fascinated by food. My nonna also had a lovely big garden with vegetables patches, fruit trees and herb boxes. I was inspired by this garden and started to pick produce and make jams from a young age. My passion for seasonal produce has been instilled in me ever since then.


Bellavita: What excites you as a cook? What about your hometown and the region have inspired you as a cook?

Davide: I grew up in Piedmont, an incredible region for any cook. My village was not far from the Mediterranean or the mountains, which gave me the best of both worlds when it comes to ingredients. From fresh fish to truffles and cuts of meat – the region is abundant with produce and this is what first, and continues to, inspire me as a cook. This hasn't changed over the years and at Gordon Ramsay's Union Street Café, I love experimenting with authentic Italian ingredients and giving them unique and modern twists. You will see this during my masterclass where I use dried legumes, pulses, beans and other Italian produce to create an alternative and gluten free pasta dish.


Bellavita: Generation Y (the young 20-30 somethings, business professionals) is growing increasingly aware of healthy eating and the use of technology, how do you think this has impacted the food culture as a whole and also how you cook? Do you feel that cooking has become dictated by trends?

Davide: For me there are two types of trends, consumer driven and chef driven. Chef driven trends, which are often scientific and based on the latest technology, can help with the presentation of a dish. For example, the use of dry ice has been a chef trend ever since it took off about eight years ago. But chef driven trends don't rule my cooking.

Consumer driven trends are much more important to me. Flavour and tradition are back on the agenda and my guests are enjoying more simple and fresh food. Consumers are recognising more and more that it is all down to the ingredients. At Union Street Café we are committed to the quality and seasonality of the produce, used in unique ways to create delicious Italian food.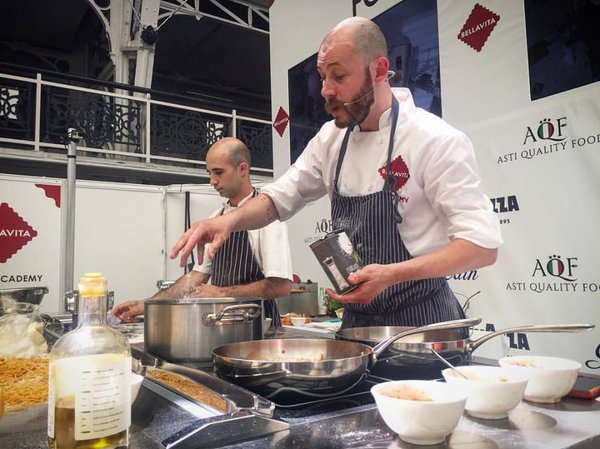 Bellavita: What excites you about overall Italian cuisine? What elements do you feel are key to creating a successful dish?

Davide: What has always excited me about Italian cuisine is the vast range of produce that you can find in Italy. You have such variety on your doorstep, from olives, rice, offal to truffles, mushrooms and cheeses. Creating a successful dish for me involves three key things: Seasonality, simplicity and understanding the produce. Some of my favourite dishes are the simplest ones that let the ingredients speak for themselves. At Union Street Café's pop up Olive Grove bar, all of the food and cocktails use one simple and authentic Italian ingredient – extra virgin olive oil. In the restaurant our menu changes frequently to reflect the best seasonal produce.