This is the third edition of the Italian Cuisine Week in the World, and on this occasion, we would like to draw the focus on one of the pillars of the Mediterranean diet: pasta.

With an average annual consumption of 24 kg per head, pasta is one of Italians favourite dish: 63% of the Italian population eats pasta, but how much do we know it?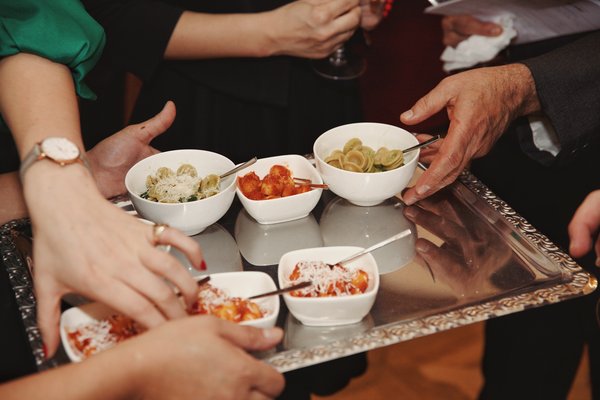 In the past years misconceptions have been created around this product, such as that "Pasta is bad for your waistline", or that "Pasta is not healthy because contains gluten", that "Pasta is bad for diabetics". On the contrary, nutritional guidelines (INRAN – the Italian National Research Institute for Food and Nutrition, 2003) place carbohydrates as the basis of our diet.
Whilst "traditional pasta" guarantees a slow-absorption of complex carbohydrates, proteins and fibres, whole wheat pasta (because made with whole and not treated wheat) provides you with an even higher level of fibres, vitamins and minerals (phosphorus, iron, thiamine, magnesium, zinc).

Why are fibres so important?
Fibres are contained in the hard parts of all vegetables and they have a lower energy value, given to the fact the human organism can't digest it (or only partially the intestinal bacterial fibre). You might think that because not-digestible they are therefore useless, but quite contrary they are indispensable for the regulation of our physiological mechanisms: giving a sense of fullness after a meal and helping the intestinal function.

How to recognize a good-quality whole-wheat pasta?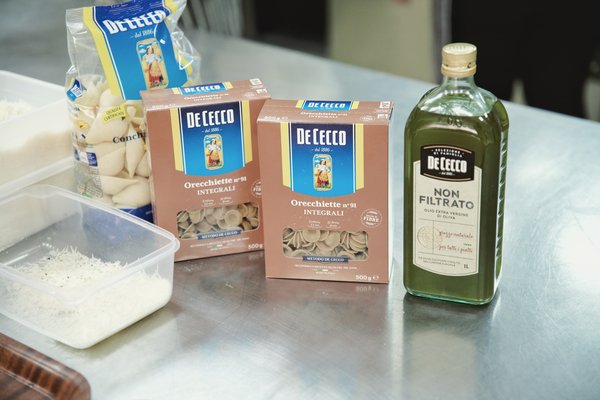 De Cecco, one of the leading Italian pasta producers, was the sponsor of the Opening Ceremony of the Italian Cuisine Week in the World held at the Embassy of Italy in London last Monday, November 13th. Chef Danilo Cortellini proposed to the attendees a De Cecco whole-wheat orecchiette with cime di rapa and Fiore Sardo Pecorino DOP, so we got the chance to ask to the De Cecco National Account Distributors UK Massimiliano Polleggioni which features a whole wheat pasta must comply to follow the high-quality standards. He told us it should got: an intense aroma and strong flavour with no bitter taste; an excellent sealing in cooking and typical "callosity"; a production process, above all the drying phase that must be slow and at low temperatures.
De Cecco - which since the origins the brand has always invested in the research of new production technologies and the high-quality raw materials, is part of the thousand companies of the Bellavita Expo Community whose mission is to spread the Real Italian Food and Wine tradition in the World.