Brand new to London 2017, Bellavita Expo will be exploring and revitalising the way that food and beverages are percieved by the HORECA industry. In addition to our exclusive Food and Beverages Trend report the exhibition will be home to an interactive 'Foodscape' by Food Designer and artist Jacopo Sarzi from Sardinia.

Jacopo will be creating a unique vision of Italian food, celebrating how simple recipes and ingredients can be used to create exciting and creative dishes, abounding in vitality, colour and taste. Faithful to tradition and unafraid of the test of time. He describes this as a 'perched maze of white cloth and drapes drying under the sun, over an island entirely made of food and carried away by chairlifts' in which he hopes to guide participants senses through an unforgettable experience.
With over 7 years experience in the F&B; industry, Jacopo is passionate about making positive changes in society through edible products. In 2012 he established his practice in London after falling in love with the diversity and the curiosity that pervade the inhabitants of this fantastic city. He was recognised with the Evening Standard Young Progress Maker Award in 2017 with his 'Food Design Lab', which was acclaimed as the best innovative business idea by a jury of entrepreneurs and business gurus. He has collaborated and consulted for leading brands and institutions including Ikea, Bacardi Group, Champagne Laurent-Perrier, Waterford Crystals, Serpentine Galleries, the Somerset House, Bolon and Roca London Gallery.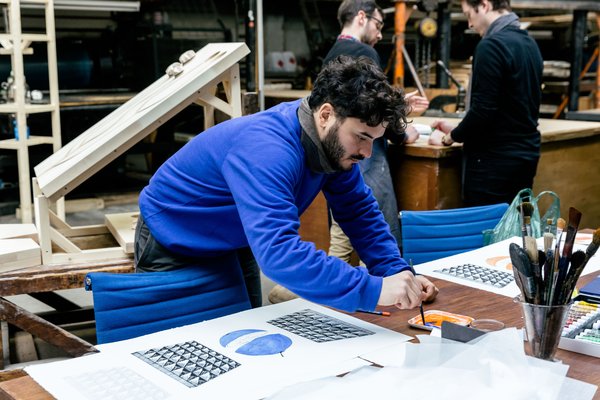 On creating a new piece for Bellavita Jacopo explained: "Foodscape is my personal celebration of Italy, my country of origin, so rich in history and flavours that 'one life is not enough' to sample it all! After travelling in solitary around Italy on a motorbike, I have started thinking of food as edible landscapes. Breads, fruits and meats embedding the culture and the geography of the places where these delicacies are made. This installation aims to celebrate the people from Italy who proudly continue making this extraordinary food."
Ahead of the show, Bellavita caught up with him to learn more about his creative process and what inspires him on a daily basis both as a lover of good food and the arts:
Bellavita: What got you into art initially? How did your journey into food as a medium begin?

Jacopo: I am part of a family of artists, which do theatre since 1700, I've always liked it, and couldn't imagine doing anything different.  I started working with food in 2008 when living in France, there I have learned that there were no boundaries between disciplines, and all medias could be mixed.


Bellavita: What excites you as an artist? What about your hometown and the region have inspired your work?

Jacopo: I'm a curious person, and anything could become the meaning of inspiration for my work, however within my travels it was the 'Grand Tour' which was very popular during the Renaissance, and I recreated this journey in 2016 on my motorbike as part of a wider research project.

Bellavita: Generation Y (the young 20-30 somethings, business professionals) is growing increasingly aware of healthy eating and the use of technology, how do you think this has impacted the food culture as a whole and what impact does art have on these individuals?

Jacopo: We have never been more informed about food than we are now, thanks to how easy it is to source information about anything. However, the source of the information remains an issue, as often people can be misled by false documentation, which does not always give a clear picture or fake news.  As an Italian, we are and always have been lovers of good food; and we are continuously searching for the holy grail of flavour. Although with diets and exercise regimes people, on the whole, may believe that it is a relatively new concept: in that the perfect food or drink combinations will make us stronger, healthier and better looking, we have continued acting as our ancestors did: looking for immortality. The main difference now is that we can now source produce from the whole world, creating some sort of new magic with fusions and traditions on an international scale.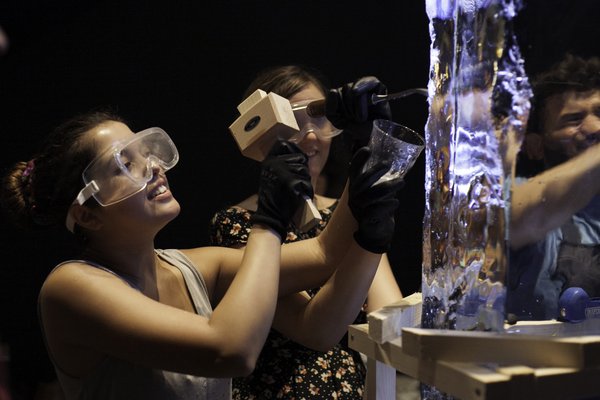 Bellavita: What excites you about overall Italian cuisine? What elements do you feel are key to creating a successful piece of art?

Jacopo: I like the simplicity, rigour and pride of Italian ingredients, simple things done well. I think Italians do their best when working with the leftovers and the most humble of things. I think that to make it successful one should embrace food in its entirety; and be proud of its origin, without overcomplicating it.

Bellavita: Tell us what people can expect from your work, what do you want people to learn from it?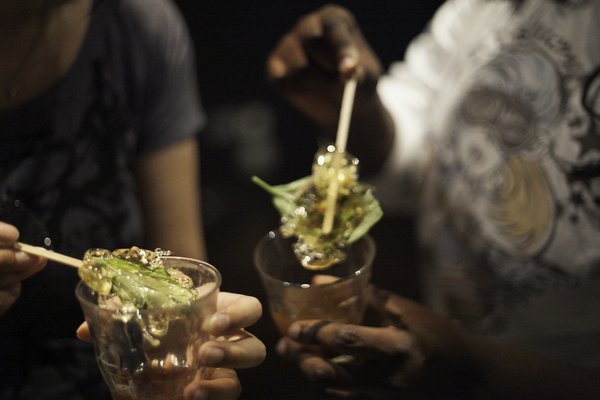 Jacopo: I want people to enjoy and take part in the installation process and perhaps see food in a different way. And if the wish then they will be free to interact with it. They will learn that Italian producers are great, but they probably already knew that...

Bellavita: What are you most looking forward to about the Bellavita Expo? What attracted you to get involved?

Jacopo: I'm looking forward to meeting all the amazing people who produce the delicious wholesome goodness of distinct flavour combinations coming from Italy to the British tables!
Be sure not to miss out on Jacopo's unique creation at the London Expo for 2017! Register today for your free trade only ticket.