Sun-kissed in Puglia, 5km from the Medditerrian coast, the olive oil made from Cantasole, has thrived from the company's first olive grove, planted in 1885, by the founding father Vincenzo De Marco. Four generations later, the family's enthusiasm and passion for both the olives and the land, continue to drive the De Marco family towards continued success. The Cantaasole brand is very closely associated with local partners and farmers, to ensure the finest produce is used, taking advantage of natural harvests and the local biodiversity of the region.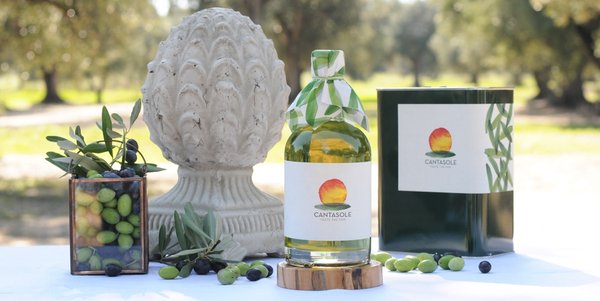 Using only the bounty of their surroundings, Cantasole's range of projects are instantly refreshing, leaving a clean, pleasant aftertaste that makes them a popular choice in the south of Italy and Internationally. In 2016, they were recognised by the New York International Olive Oil Competition, where they won a Gold Award, for the 'Best Olive Oils in the World'. A selection of vegetable spreads, slices and chopped Verdes compliment their range of extra olive virgin oil; and beautifully handcrafted coasters are offered as a gift option.
Cantasole will be visiting Bellavita London Expo 2017, where they will be looking to encourage buyers and chefs, with a versatile but classic recipe, that is sure to add a new dimension to Italian dishes. Be sure to visit their stand by reserving your ticket today.