As part of Bellavita Toronto, the skilled pizza makers from Starita Academy will run two unmissable masterclasses on the art of pizza making, now protected by UNESCO . The masterclasses will take place on the Culinary Stage of the RC Show in Toronto and will take place on the following days:
• Monday, February 26 from 11:00-11:45AM
• Tuesday, February 27 from 3:15-4:00PM
The pizza maker craft has been handed down for generations and encompasses the social ritual of songs, stories and gestures that takes place between pizza makers ('pizzaioli') and diners in working class Neapolitan neighbourhoods. Starita's pizzaioli specialise in promoting and preserving the Neapolitan art of authentic pizza making, and during the masterclass they will be revealing a series of traditional tips as well as innovative ways to create the perfect Neapolitan pizza.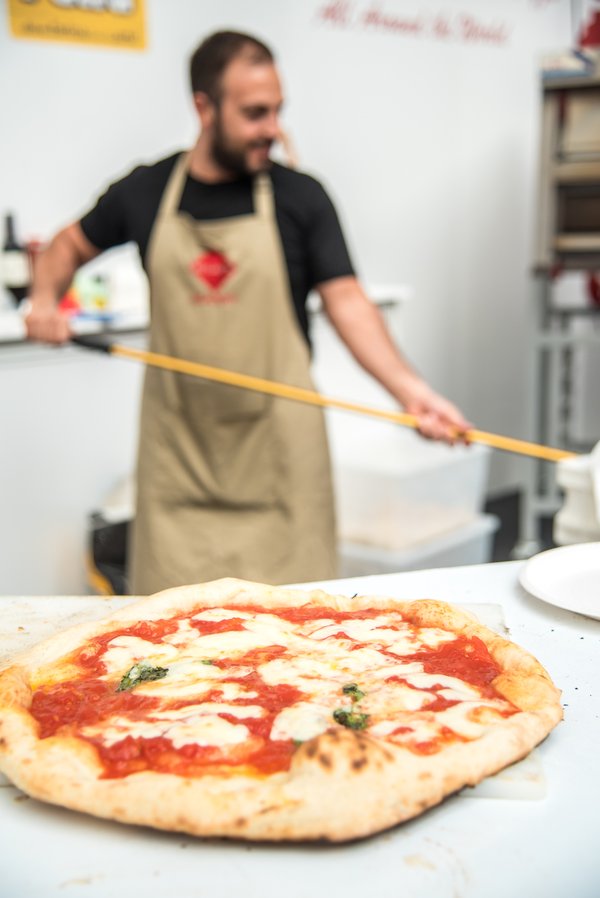 ABOUT STARITA
Starita Academy is owned by world renowned Don Antonio Starita, internationally acclaimed author of the official 'Pizza Guide' . Now a third-generation pizza-maker and owner of one of Naples' oldest and most renowned pizzerias, Starita is carrying the family tradition from generation to generation. Indeed, not only 'Pizzeria Starita a Materdei' has flourished under his ownership, it attracts crowds from well beyond the city limits .
With a successful business at home, Starita made his way to the United States opening Don Antonio in New York City . As authentic as stateside pizza gets, Starita's Neapolitan pizzas quickly won local (and national) acclaim, voted 'Best Pizza' by New York Magazine in its annual 'Best of New York' issue, and featured in The New York Times , The Wall Street Journal , and Food & Wine .