' Bellavita London is a celebration of Italian cuisine.
The legacy of the Italian kitchen has taught us that, "Nothing should ever be wasted."
Working with edible ingredients that are often thrown away or neglected is a challenge that we are asking chefs to take on.
Chefs can have remarkable results cooking with surplus and salvaged ingredients when they apply creativity, time and culinary experience.
That is why Food for Soul projects always engage professional chefs.
I like to think that something recovered is something gained – for everyone – because it is an opportunity to learn and grow as chefs and food activists, as well as create a delicious meal for those most in need.
Let us all best of the past into the future. Cook with our hearts and our minds and celebrate the power of a delicious meal to unite people around a table.
That's the true meaning of La Bella Vita! – Massimo Bottura
What is Food for Soul?
A non-profit organisation founded by Italian chef Massimo Bottura that works to combat issues of food waste, food poverty and social isolation.
From their HQ in Modena, Emilia-Romagna, Food for Soul works to create and sustains pioneering community kitchens, known as Refettorios, in Italy and around the world. Working with diverse professionals including artists and designers, as well as producers and artisans, Food for Soul transform underused urban spaces into welcoming dining hubs.
They then source in-date and perfectly edible ingredients that would otherwise be wasted and invite world-famous guest chefs to transform them into delicious meals. These are served to guests from disadvantaged and marginalised backgrounds.

Meet the founder
Over the past twenty years at the helm of three-Michelin-star restaurant Osteria Francescana, chef Massimo Bottura has earnt him a reputation as one of the world's leading culinary figures. In-depth knowledge of the Italian kitchen has armed Massimo with an understanding of how to cook nose-to-tail and root-to-leaf. After all, much of Italy's cucina povera is based on strong no-waste principles. By setting up Food for Soul, Massimo now applies his creative and culinary energy to a social cause.
The story so far
Food for Soul was born from an initial project undertaken by Massimo Bottura during the Expo 2015 in Milan when he transformed an abandoned theatre into a thriving community kitchen called Refettorio Ambrosiano. During the six-month exhibition, more than 65 international chefs helped to cook 10,000 delicious meals from 15 tons of salvaged food served to guests from homeless shelters. Food for Soul went on to launch Refettorio Gastromotiva in the Olympics in Rio in 2016. Renowned local artists designed and decorate a disused space to create a beautiful dining space where 80 Brazilian and international chefs cooked more than 3,000 free meals served to the hungry. Back in Italy, Food for Soul has supported two community kitchens in both Bologna and Modena. These do more than provide meals; they revalue food, reinvent spaces and reunite communities.


The next project: London
On the 5th June, Food for Soul will open its third major international project called Refettorio Felix located in West London. Doors will open during London Food Month – a food festival organised by London Evening Standard that will provide great exposure for our social project. London food waste charity The Felix Project is supplying fresh surplus ingredients for the kitchen. More than 30 British and international chefs will join Chef Bottura to cook in the Refettorio Felix throughout June. These include international names like Alain Ducasse and Monica Galetti as well as some great Italian chefs including Giorgio Locatelli, Enrico and Roberto Cerea and Francesco Mazzei.

How can you be involved?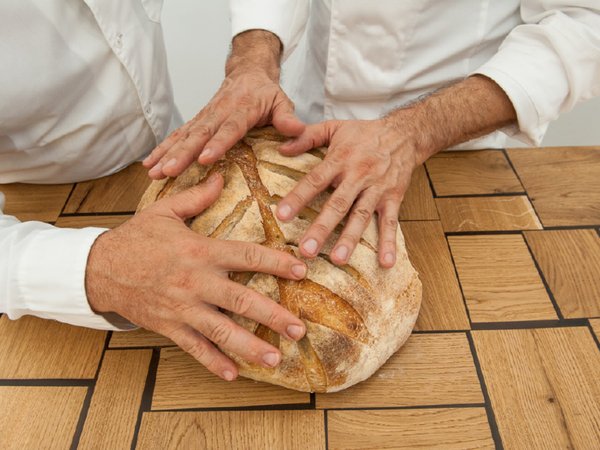 Donate money
Food for Soul welcome donations via PayPal or bank transfer.
The details below are included for all contribuitors:
Association name: Food for Soul
Bank name: Banca Popolare dell'Emilia Romagna – Agenzia 1
Bank address:153, Corso Canalchiaro, Modena
IBAN code: IT44V0538712901000002420000
SWIFT/BIC code: BPMOIT22XXX

Donate food
The project are grateful for any contributions of unsold produce to help us sustain our London kitchen. Food for Soul welcome all prime materials that are uncooked – anything from close-to-expiration-date flour or fresh vegetables that haven't been sold.

Support the cause
Food for Soul are looking for sponsors to help their social cause. Sponsors can direct their backing to Food for Soul or specifically support the new Refettorio Felix in London. Different levels of sponsorship correspond to various benefit packages that include marketing, communications and brand engagement opportunities.


For all information on the project and to help Food for Soul please email: [email protected]
Website: www.foodforsoul.it
Facebook: www.facebook.com/foodforsoul.it
Twitter: @FoodforSoul_it
Instagram: foodforsoul_it